Installation of Your Microsoft 365 Applications
Need help with the installation of your suite of Microsoft applications? AppHelp Install & Setup experts can help you successfully launch and deploy Microsoft 365.
Includes support for:
Microsoft 365 Business Basic
Microsoft 365 Business Standard
Microsoft 365 Business Premium
Office 365 Enterprise (E1)
Office 365 Enterprise (E3)
Office 365 Enterprise (E5)
Microsoft 365 User Portal Review
Learn how to navigate the Microsoft 365 User Portal where you can access your cloud-based productivity suite.
Quick Tips on Microsoft 365 Apps and OneDrive
Get quick tips on key apps like Mail, Calendar, People and more! Plus, learn how to store data on OneDrive.
Microsoft 365 Mobile Installation Guide
Get instructions via SMS or email on how to install your individual Microsoft 365 apps on your mobile device.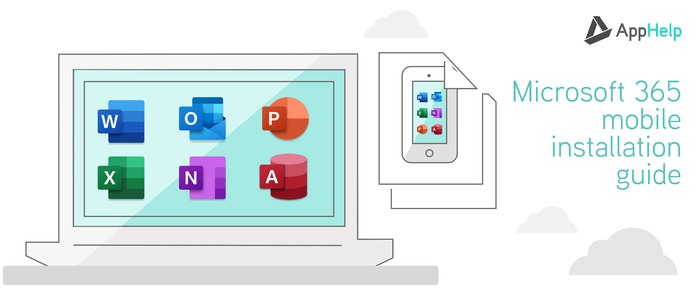 Reference Material
Based on your questions, our experts will share reference material to help you continue on your Microsoft 365 journey!