Features
PackManager manages the entire contract packaging workflow, from quoting and planning to production all the way to reporting and invoicing. Select the modules that meet your contract packaging organization's needs.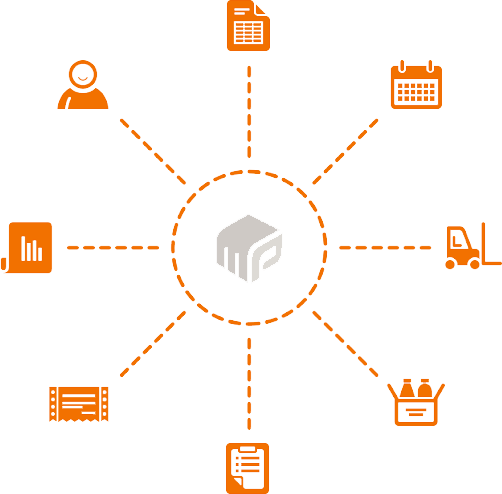 Quoting
Create more accurate and profitable quotes using standardized assembly steps and past production data. Drive planning and production directly from quotes.
Planning
Calculate procurement requirements across current inventory and planned receipts. See scheduling and labor requirements.
Warehouse Managment
Inventory information is fully integrated with production for real-time stock visibility. Built-in traceability is enforced through receiving, production and shipping.
Production
Capture production data as it happens. With greater shop floor visibility and control, efficiency can be dramatically improved for better profitability.
Quality Control
Nulogy's Quality Control software, QCloud®, is integrated with your warehouse and production processes.
Invoicing
Instantly create invoices for production or shipments. Synchronize accounting numbers through financial managment.
Reporting
Instantly report on profitability, production, quality and more using over 50 custom metrics.
Customer Portal
Self-serve information and reports allow customers to see things for themselves, without eating into customer service's time.