Consolidate
Connect to the systems that run your business and copy the data into a warehouse that you control.
Pre-built data connectors
Use our library of database and cloud connectors to automatically connect your data. Provide your credentials and we do the rest.
CSV Uploads
Connect directly to Google Docs, or upload CSV files.
Push any data to our API
Our simple, RESTful API accepts any data you send. Wire an integration with minimal code and start analyzing data from any system. Learn more.
Transform your raw data into a single unified view of your business
Configurable data cleansing - Convert data types and formats, time zones, clean up text, and build key relationships across data sources.
Flexible modeling tools - RJMetrics provides configurable data transformation tools that allow you to model your data however you want.
Automatic data enrichment - Convert currencies, extract state and country data from zip codes, and more.
Build on Redshift - We host data in the world's most performant, most scalable cloud data warehouse.
Analyze
Explore your data in our intuitive interface backed up by a lightning fast cache.
Select a metric
Configure your date range
Apply filters
Segment the results
Choose your visualization
Combine multiple data sources
Visualize your business performance with tools built for the job
Define your KPIs - Every business is different. Configure your business metrics to make reporting intuitive for everyone in your organization.
Shift your perspective - Look at raw performance, change from previous period, growth rates, and more with the click of a button.
Analyze cohort behavior - Dig into trends in user engagement with the most powerful cohort analysis tool on the market.
Understand your business using pre-built analytics packages developed alongside leading online businesses
Diagnose and address churn - Churn rate is one of your most significant drivers of success. Get the intel you need to make sure it's best in class.
Analyze holiday performance - Between 40% and 60% of ecommerce revenue comes in between Thanksgiving and Christmas. RJMetrics arms you with data for this critical period.
...and more - We have pre-built dashboards that will help you optimize pricing, time your email marketing, conduct product basket analysis, and much more.
Collaborate
Empower everyone in your organization to make better decisions with data.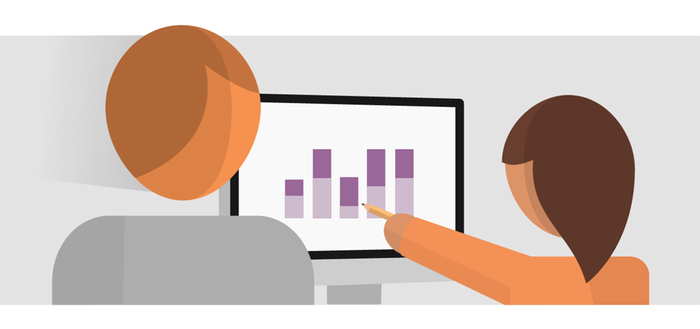 Share dashboards with two clicks
Collaboration on your data has never been easier. Click share, select a user, and RJMetrics sends them an invitation.
Control access to sensitive data
Set access to every metric at the user level.
Unlimited user accounts
Data should be for everyone, not just a select few. We don't charge for additional users.
Access your data where, how, and when you need it
Get regular updates via email - Have any of your reports sent to you or your team on a regular basis.
Access your dashboards on the go - All RJMetrics dashboards are consumable via mobile browsers. Check the latest numbers at your lunch meeting.
Collaborate with outside skateholders - Share read-only dashboards with prospective investors while you're fundraising.