Time billing
Features:
Bill customer for time spent
Use the easy timesheet feature to record time worked for each customer/job and create an invoice using one click from the timesheet.
Multiple rates & costs
Each line item can use a different rate for the time billed as well as a different cost (employee rate).
Easy to fill timesheet
Time sheets can be quickly filled by tabbing through the fields as well as using the copy last week button.
Auto create invoices from timesheet
Once a timesheet has been saved, simply click the invoice button to generate and send an invoice
PayPal accounting
Feaures:
Integrate your PayPal account
Using PayPal API and Nominal integration you can import all your PayPal customers and records into Nominal and automatically generate invoices, purchases and expense records.
Auto create invoices and payments
Invoices are created for PayPal receipt transactions.
Auto create purchases and payments
Purchases are created for PayPal payment transactions.
Account for PayPal fees & transfers
Nominal integration will auto create expense records for the PayPal fees charged to your account.
Invoicing customers
Features:
Choosing an invoice template
Select an invoice template for printing, viewing or sending invoices.
Customising a template
Select an invoice template for printing, viewing or sending invoices.
Use Microsoft Word or OpenOffice to customise your templates to fit your brand and style.
Billiing for time
Use time billing to bill for time.
Printing invoices
Invoices are printed using the selected template.
Emailing invoices
Invoices are emailed using Microsoft Outlook or using SMTP server.
Recording credit notes
Record invoices with a negative balance as credit notes.
Paying vendors
Features:
Recording receipt of items
Purchase tracked items and manage your inventory.
Entering bills
Record purchases,including dates, GST, items and supplier details.
Paying bills
Tracking inventory
Features:
Managing your item list
Manage a list of your services, items or products. Including prices for sale and purchase.
Adding items or services to the list
Manually add items to your list or import from multiple sources.
Adjusting physical count and inventory values
Adjust and record the number of items on hand.
Adjusting prices and costs
Record the price for sale or purchase or products. Which also doubles as the price for hourly billing and the cost for hourly rate of employee.
Managing cash and bank accounts
Features:
Spending money
Record spend money transaction, including date, GST, account, payee and details.
Making deposits
Record receive money transaction, including date, GST, account, payer and details.
Transferring money
Record a transfer transaction between any two bank accounts, such as PayPal and Cheque.
Working with the register
Add, Delete or Edit regiter records.
Reconciling accounts
Use your online banking file to quickly reconcile your bank accounts with your Nominal accounts.
Paying employees
Features:
Setting up payroll
Setup a simple payroll system suitable for Australian Micro Busineses.
Paying employees
Record payment to employee.
Editing, printing and emailing pay slips
Use the pay slip template to edit,print and email pay slips.
Recording payroll liabilities
Record you Superannuation and PAYG liabilities.
Preparing financial reports
Features: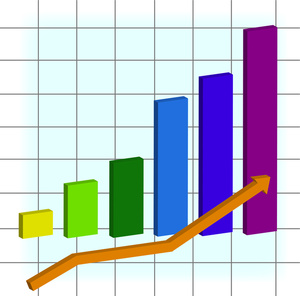 Producing reports
Produce multiple reports, snapshots and charts.
Customising reports
Customise the look and feel of the reports, including header, footer, fonts and image.
Scheduling and emailing reports
Schedule a report to be sent every week to a specific email address.
Modifying a report
Modify report columns, themes and more..