Find
Find candidates where they live online based on their real interests and actions.
The world's largest passive candidate database
Aggregated profiles from across 100+ websites help you find unfindable candidates.
Search like a boolean pro, without being one
The power of a boolean jet fighter bottled up into an easy-to-use interface, with visual boolean search, automated and custom query expansion rules, contact-channel search, and more.
A deep dossier of each candidate, at your fingertips
A full picture of a candidate's professional and personal interests, aggregated and scored from their entire social footprint. Awesome information to start your conversation with.
Engage
Tools to make your candidate outreach better, faster, and more impactful.
Outreach that lands in the inbox
Reach out to personal email addresses and social communication channels where candidates live their daily lives.
Push your outreach into overdrive
Templated email outreach with a click of your mouse helps streamline your outreach workflow. Works with your own email, but also social communication channels like Twitter, Facebook, LinkedIn, and more.
Targeted, personal communications
Take advantage of complete candidate data to write engaging outreach communications that maximize response rates.
See who's on your wavelength
Email open tracking and link click tracking show you which candidates are engaging with your outreach.
Manage
Recruiters are busy people. Best in class organizational tools help you stay on top of your candidate pipeline with notes, stages, tasks, and reminders.
Folders and pipelines keep you organized
Requisition folders help you keep track of your recruiting efforts by position. Pipelines help you visualize and work each part of your candidate funnel.
All your candidate interaction, in one place
Track all candidate-facing activity in one place, with notes, communication history, and progression down the pipeline, right there on the candidate profile.
Never miss a beat
Set tasks with reminders to make sure you and your team are following up with the right candidates at the right time.
Collaborate
Seamlessly orchestrate activity between recruiters, sourcers, and hiring managers.
No stepping on toes. Only kicking butt.
Separate user accounts help recruiters keep track of their own candidates, and not repeat colleague's work.
Hiring managers can play too
Special "hiring manager" user accounts let hiring managers get involved earlier in the hiring process, to help Recruiting give candidates white glove experience.
Visualize your team's progress
Individual and team reporting ensures everyone is moving the needle.
Success
From rigorous implementation and onboarding assistance to best-in-class ongoing support, our customer success team is here to rocket you to success.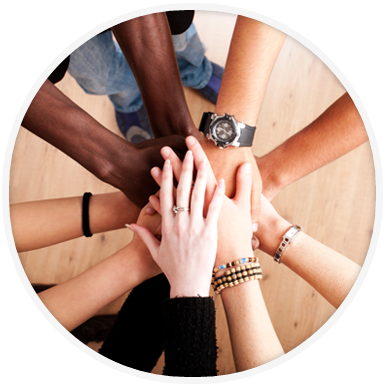 We're here to help!
Phone and email support during business hours all week long. Our customer success team is here to answer your questions and set you up for success.
Train with our recruiting experts
We'll get you up to speed in your first month with best practices to ensure your success.
Ongoing training and guidance
We'll monitor your progress every month and share ideas to maximize your hiring efficiency.
Everywhere
With the most third-party integrations in the market, browser integration, and an extensible API, TalentBin can help you across your hiring workflow.
TalentBin across the web
Take TalentBin with you across the web with our Chrome extension. Automatically see a candidate's entire social footprint in LinkedIn Recruiter, on Twitter, in your ATS, and more.
Push TalentBin profiles to your ATS
Candidate ready to apply? Flip that TalentBin profile into your hiring system of record with a click of the mouse. Export to Jobvite, iCIMS, Avature, Bullhorn, COMPAS, SmartRecruiters, HireBridge, Jobs2Web, and Salesforce, or even CSV and PDF.
Search TalentBin from inside your CRM or ATS
Want to search TalentBin profiles from within your existing system? No problem. Avature, COMPAS, Jobvite, and SmartRecruiters all allow TalentBin customers to access TalentBin search from right within their existing ATS.
TalentBin Developer API
Ready to get geeky? Access TalentBin's data set via API for custom development with your own systems.