Connect to Tons of Apps
itDuzzit has connectors to over 150 cloud applications including CRM, email marketing, accounting, and project management applications.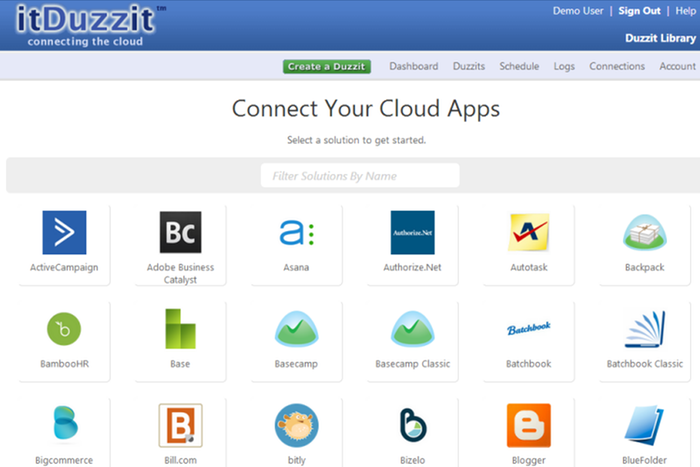 Simple Cloud-to-Cloud Integration
itDuzzit's Cloud-to-Cloud configurator makes it easy to send new and updated data from application to another.
Advanced Integration
For the technical savvy, our advanced "Duzzit Editor" allows you connect to virtually any application that has an API. Use complex logic to configure an integration to suit your business needs.